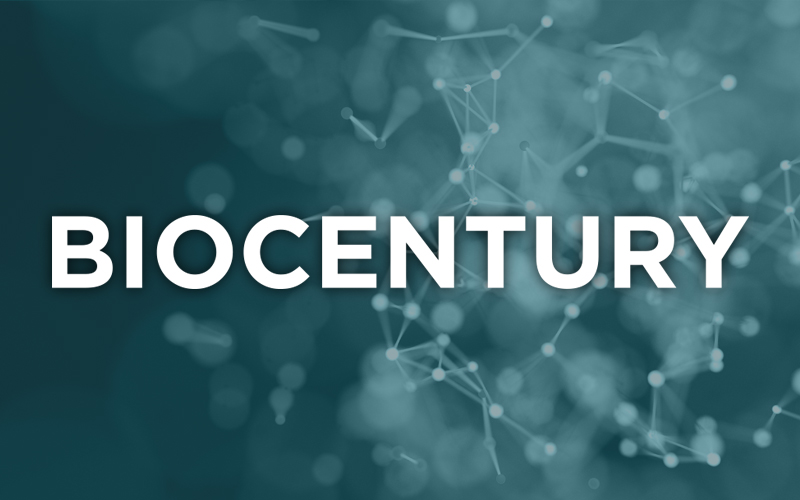 By Paul Bonanos,
Associate Editor
Priothera
raises €30 million to develop onetime Novartis candidate in AML transplantation setting
START-UP OBTAINS S1PR MODULATOR FROM KYORIN
A VC syndicate is backing Priothera with a €30 million ($35.5 million) series A round to develop a clinical S1PR modulator for acute myelogenous leukemia patients undergoing hematopoietic stem cell transplantation.
The group believes mocravimod, which Priothera Ltd. has acquired from Kyorin Pharmaceutical Co. Ltd. (Tokyo:4569), can be a best-in-class therapy for AML.
Under a partnership with Kyorin, Novartis AG (NYSE:NVS; SIX:NOVN) had previously developed mocravimod in immunological indications. After the Swiss pharma deprioritized mocravimod for strategic reasons, the syndicate set up Priothera as a single-asset company with staff from Novartis who had already worked on the program, Fountain Healthcare Partners' Manus Rogan told BioCentury.
Priothera's founding CEO is Florent Gros, a former managing director at Novartis Venture Fund. The start-up's board includes Dhaval Patel, a longtime Novartis executive whose team developed S1PR1 modulators Gilenya fingolimod and Mayzent siponimod for multiple sclerosis. Patel, who was head of research at the Novartis Institutes for BioMedical Research, is now EVP and CSO of UCB S.A. (Euronext:UCB).
S1PR modulation can slow the migration of T cells from lymphatic tissues to the periphery, the company said. A therapeutic that affects the target's signaling could reduce tissue damage, mortality and morbidity from HSCT transplantation in AML patients.
"Data generated in a Phase IIa study of mocravimod had shown reduced mortality and reduced relapse alongside allogeneic HSCT, not just in AML but also other hematological malignancies," Rogan said.
Fountain led the round alongside co-leader HealthCap. Also participating were Tekla Capital Management and EarlyBird Capital. Kyorin is a shareholder, and retains mocravimod's rights in Japan and Korea, according to Rogan.
Priothera expects to conduct a randomized, pivotal trial of mocravimod that will read out in 2023. Conditional approval could follow the next year, Rogan said.
He added that payers have signaled that any agent that can improve the success rate of HSCT, which costs about $300,000, would be valuable to patients.
The company isn't likely to commercialize the candidate on its own, however. "Our hope is that the data from the Phase IIb/III registrational study would be compelling enough to attract either a strategic partner or acquirer," Rogan said.
Fountain was an early investor in two other pharma spin-outs that were later acquired.
The firm had backed Civitas Therapeutics Inc., which housed a Parkinson's disease program from Alkermes plc (NASDAQ:ALKS); Acorda Therapeutics Inc. (NASDAQ:ACOR) acquired Civitas in 2014. More recently, Fountain invested in women's health company KaNDy Therapeutics Ltd., which was developing a program from GlaxoSmithKline plc (LSE:GSK; NYSE:GSK); Bayer AG (Xetra:BAYN) bought KaNDy in August.
Fountain and Novartis Venture Fund were also the co-founding investors in Inflazome Ltd., which Roche is acquiring for €380 million up front. Rogan was Inflazome's chairman, Gros led the investment for Novartis, and Patel held a board seat.
In addition to Rogan and Patel, Priothera's board includes HealthCap's Mårten Steen, Tekla's Henry Skinner and EarlyBird's Lionel Carnot.
TARGETS
S1PR – Sphingosine 1-phosphate receptor