Adding quality years to life
We are dedicated to improving the lives of patients suffering from hematological malignancies by delivering an innovative immune modulator to enhance the curative potential of both allogeneic Hematopoietic Stem Cell Transplantation (HSCT) and CAR-T cell therapy.
Priothera is leading the way in developing mocravimod, a S1P receptor modulator as an adjunctive and maintenance immune therapy to allo-HSCT and to CAR-T.
S1P receptor modulators largely reduce the egress of T-cell from lymphatic tissues and are thereby inhibits graft-versus-host disease (GvHD)  while at the same time enhancing graft-versus-leukemia benefits in patients receiving allogeneic Hematopoietic Stem Cell Transplantation (HSCT).
Priothera is developing mocravimod (KRP203) to significantly improve the clinical outcome of allo-HSCT and CAR-T therapy. Mocravimod has been studied in pre-clinical stem cell transplantation models and has shown a survival benefit. Mocravimod was safe and well tolerated and showed efficacy in patients with hematological malignancies undergoing allo-HSCT.
In addition Priothera recently showed that mocravimod has anti-inflammatory properties, improves activation of  CAR-T cells, and has a direct anti-tumor effect.
Access to investigational medicinal product
Priothera Ltd., is dedicated to developing the investigational drug mocravimod, which is currently under clinical development for its use in combination with allogeneic hematopoeitic stem cell transplantation as a post-remission therapy for acute myeloid leukemia patients.
If the pivotal registration study shows positive results, it will form the basis for drug approval filings to regulatory agencies, including the European Medicines Agency (EMA), Japanese Medicines Agency (PMDA), and U.S. Food and Drug Administration (FDA), with the aim to provide mocravimod to patients in need.
It is U.S. FDA's position that, whenever possible, an investigational drug should be used as part of a clinical trial. Information about clinical trials, including eligibility requirements for participating in planned or ongoing studies are published in public clinical databases, such as www.clinicaltrials.gov.
At the current stage of mocravimod's development, some patients may be interested in seeking access via compassionate use or expanded access before any regulatory approval. However, until additional data from clinical trials will be available, Priothera's policy is to provide access to mocravimod via our clinical studies only. Priothera's policy may evolve and will be reviewed regularly and adapted in the future.
Allo-HSCT and mocravimod – A high unmet medical need
Allogeneic HSCT is an established procedure and often the only curative treatment option for patients with intermediate and high-risk hematological malignancies. Over the last two decades, the number of allogeneic and autologous HSCTs performed annually, has continuously risen.
The curative potential of HSCT remains unsatisfactory as most patients relapse with the primary disease. Graft-versus-leukaemia (GVL) is critical to
prevent disease relapse and is mediated by allogeneic donor T cells which are present in the HSCT graft. The anti-leukemia response mainly occurs in lymphoid tissues, thus, trapping fully functional anti-leukemic donor T cells in lymphoid tissues, specifically bone marrow, is a promising novel strategy to sustain GVL after allogeneic HSCT.
The same alloreactive donor T cells can mediate serious graft-versus-host disease (GVHD) after allogeneic HSCT:
Alloreactive T cells migrate to lymphoid tissues soon after HSCT and become activated by host antigen-presenting cells. These alloreactive effector T cells then migrate to organs such as the gastrointestinal (GI) tract, liver, lung and skin, where they cause significant tissue damage, i.e. GVHD. By effectively trapping donor T cells in lymphoid tissues and preventing their migration to GVHD target organs, mocravimod has the potential to reduce the occurrence of (acute) GVHD without suppressing T cell function, thus GVL is maintained. With its unique mode of action, mocravimod holds promise to exert a dual effect, namely, reducing disease relapse via a sustained GVL, while minimizing GVHD.
Numbers of allo-HSCTs in all hematological malignancies
Europe: 19'798 (2019) and in the USA 9498 (76% is related to AML, ALL and MDS)
Reference: US CIBMTR
Europe: Passweg 2021
Acute myeloid leukemia (AML) is an aggressive and highly proliferative form of cancer where the bone marrow generates abnormal myeloblasts (a type of white blood cell)
AML is the most common form of leukemia in adults and progresses quickly if left untreated, leading to death within a few months after diagnosis. Various modalities of chemotherapy followed by allo-HSCT in the cases associated with the most severe prognosis have improved disease free survival.
A high unmet need remains to improve patient outcomes through the prevention of relapse and transplant-related toxicities such as graft-versus-host disease (GVHD).
Despite progress in reducing transplant-related mortality, no major clinical improvements in post-transplant relapse incidence and overall survival have been achieved over the last four decades. Approximately 40% of post-HSCT AML patients will relapse and face a dismal prognosis with a 2-year survival of less than 20%.
Mocravimod, a modulator of sphingosine-1-phosphate (S1P) receptors, is given during and after the stem cell transplant procedure. Promising initial clinical results in rebalancing the immune system have been shown.
Mocravimod has the potential to enhance the curative potential of allogeneic HSCT in hematological maligancies in general and in AML specifically.
CAR-T and mocravimod – enhancing CAR-T durability and lowering CRS
CAR-T therapy is now an established cell therapy procedure with an increasing number of drug approvals focusing on specific targets such as CD19, CD20 and others.
The curative potential of CAR-T is extraordinary but yet it remains unsatisfactory as many patients still relapse and suffer deadly cytokine release syndrome (CRS) and/or neurotoxicity syndrome.
Priothera showed potent anti-inflammation effects of mocravimod in animal models, supportive of mocravimod to be used as a prophylactic therapy for CRS and neurotoxicity syndrome. CAR-T cells activation is enhanced with mocravimod adjunctive therapy, showing significant increased tumor killing. And last but not least, mocravimod has also a direct tumor killing effect.
The impact of acute Myeloid Leukemia
New estimated cases of leukemia (all kinds) in the US in 2020
New estimated cases of acute myeloid leukemia (AML) in the US in 2020
Estimated deaths from AML in the US in 2020
*From the American Cancer Society – Estimates for leukemia in the US for 2020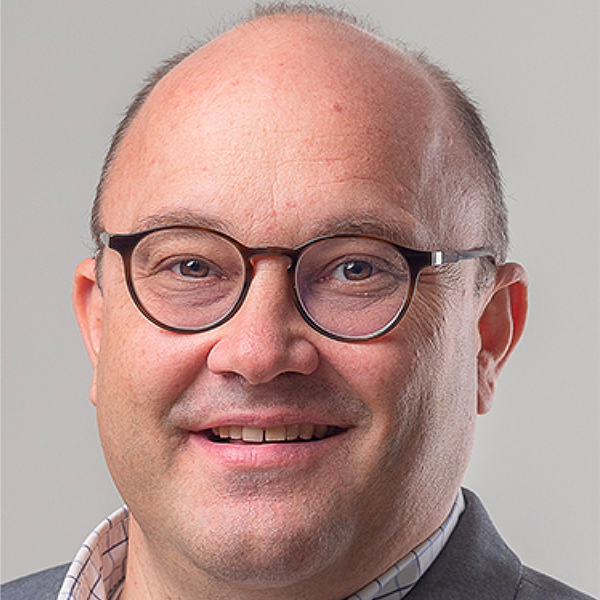 Applying mocravimod's well-described, safe mode of action to hematological malignancies will bring a game changing treatment to patients suffering from devastating blood cancers"
Florent Gros – Founder, CEO
"Mocravimod is an outstanding, well-characterized and well-behaved S1P receptor modulator that is well-suited for clinical development and commercial manufacturing. Mocravimod has the potential to be a best-in-class therapy to ameliorate the morbidity and mortality associated with HSCT for AML."
Dhaval Patel – Founder, Director, former Head of  Novartis Research Europe and former Head of the Autoimmunity, Transplantation and Inflammation Disease Area at Novartis

Priothera is committed and invests for the reforestation in Madagascar
Priothera has acquired Mocravimod (KRP203) from Japanese Pharmaceutical company KYORIN Pharmaceutical.
Academic partners:
University of Sapporo, Sapporo, Japan
Charité Universitätsmedizin Berlin, Berlin, Germany
Institut Pasteur, Paris, France